Drum School app is now available at the AppStore and the Google Play Store! More info: www.drumschoolapp.com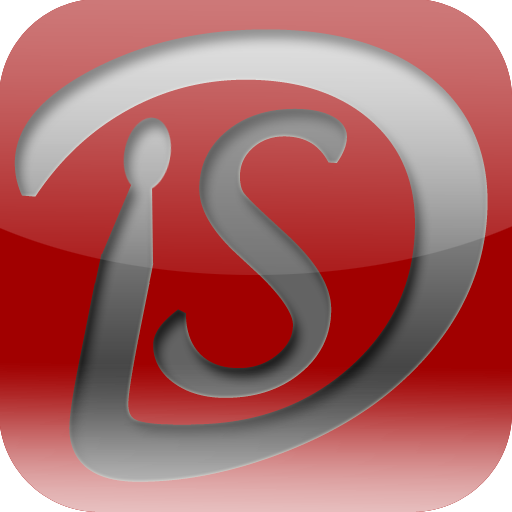 To download the App, click on the name of your device:
iPhone/iPad/iPod
Mac
Android
About the App:
Advanced groove library and drum learning tool for all levels.
Whether you're a beginner or a pro Drum School is the perfect tool for advancing and expanding your skills. With a large selection of grooves, exercises and practice ideas Drum School will continue to take you to the next level.
It is also the perfect tool for easy access to a large library of professional sounding grooves for play along and as a reference library.
Drum School contains two sections, one with over 260 grooves and the other with 64 drum practice exercises.
All grooves and exercises support the following features:
– Standard drum notation with high quality graphics in portrait or landscape mode.
– High quality audio made from real drum samples that loop for play along practice.
– Variable tempo range of 30 to 300 bpm without any loss of audio quality.
– Audio isolation of what each limb is playing, allowing the student to break down the groove into its basic components, learn them separately, and finally put them back together in various combinations.
– Bass lines that help learning and experiencing the relationship between the drums and the bass in each style in a fun way.
– Extended high quality video performance by the author of the app, established and world renowned drummer, Ferenc Nemeth.
– Extra videos at slower tempo for the more advanced grooves.
– Detailed descriptions of performance details, learning tips and historical notes about each style.
– Photo instructions for proper posture and hand technique.
– Grooves include styles: Rock, Rock'n Roll, Alternative Rock, Heavy Metal, Punk, Blues, RnB, Hip Hop, Funk, Reggae, Ska, Disco, Drum'n Bass, House, Techno, Country, Bluegrass, Jazz, Swing, Dixieland, Ragtime, Fusion, New Orleans, Tango, Bossa Nova, Samba, Afro Cuban, Soukous, Calypso, Waltz and many more.
– The practice section offers 64 drum exercises divided into: Basic Rudiments, Rolls, Flams, Drags and Hand Exercises.
The development of Drum School continues and will add more grooves and features.
Drums school has been developed by drummer Ferenc Nemeth
in collaboration with Massimo Biolcati.